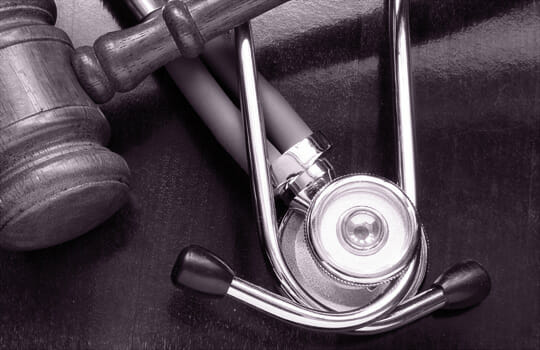 Medical Malpractice Insurance UK
Ellis David has extensive experience offering Medical Malpractice Insurance cover to a range of businesses and individuals.
No matter whether you are a individual medical professional, run a GP surgery, manage a practice with an out of hours service or are a medical equipment manufacturing company, our team can help. We have unique access to leading UK insurers who specialise in medical malpractice cover. That, combined with our in-house knowledge of the various issues around medical malpractice cover means we are uniquely positioned to find the right insurance for your needs.
If you have a specific company private medical insurance requirement, why not give our team a call on 020 7354 3881 or send a message?
Get a Quote
Call us on 020 7354 3881
Contact us for knowledgeable advice and to get a quote for medical malpractice insurance.
Get a Quote
Ellis David can provide Medical Malpractice Insurance for a range of individuals and businesses:
Individual medical professionals
Malpractice cover for Doctors, nurses, consultants and surgeons
Cover for non-NHS, non HSC private work and Medico-legal work
GP Surgeries
Medical Indemnity Insurance for GP practices and surgeries
Protects management and staff from negligence claims
Medical equipment manufacturers
From industrial cleaning products through to beds and devices
Protect your business from claims of legal liability or management malpractice
Private Healthcare Providers
Protect your business and staff from negligence claims
For private providers of a whole range of healthcare and wellbeing services
Care providers
Complimentary medicine
Health and wellbeing
What is medical malpractice insurance?
Medical malpractice insurance is typically made up of professional indemnity and public liability insurance. It is designed to offer protection to you and your business in the event that you find yourself being sued for medical error or neglect, even if the claims are ultimately proven to be untrue.
The cover typically includes allegations and events of bodily injury, mental injury, illness, disease or death of any patient where the cause is considered to be any negligent act, error, or omission committed by you or a member of your staff in the performance of your business activities.
Medical malpractice insurance will pay both the legal costs of defending an action and any subsequent damages awarded subject to policy terms and conditions.
Who needs medical malpractice insurance?
Healthcare legislation that came into effect in 2013 means that the GMC has the right and ability to check that all medical healthcare professionals and organisations have the correct medical malpractice insurance in place.
If you exclusively work in an National Health Service (NHS), Health and Social Care (HSC) trust, health board or in local government, the organisation you work for will provide cover through a clinical negligence scheme. You should consider, however, any work that you do outside of NHS, HSC and local government work. This could include paperwork tasks such as completing cremation forms, filling out insurance claims or medico legal work.
If you do any private, non NHS / HSC work – even if you do so on NHS /HSC premises – you must ensure you have medical malpractice insurance cover in place. Your employer should check that you have adequate provision in place, but its worth checking yourself.
If you are practicing in the UK but your cover has been provided from your home country as part of EU wide cover, you need to ensure that the cover is valid and adequate for the work you are doing in the UK.
For a no obligation discussion about your circumstances, and to fully understand whether you need cover, simply get in touch.
Get a Quote
Call us on 0207 354 3881
Contact us for knowledgeable advice and to get a quote for medical malpractice insurance.
Get a Quote
What is the cost of medical malpractice insurance?
Policies vary enormously – both in terms of breath and depth of cover. In addition, the cost for an individual doctor looking for liability cover compared to a business looking to protect a range of staff clearly isn't comparable. At Ellis David, we work closely with professional practices and trusts, so we understand the different risks involved for individuals. Working with a range of leading UK insurance companies, we are then able to pull together the right policy for your particular needs.
Why get a medical malpractice insurance quote from Ellis David Insurance Brokers?
Getting the right quote requires more than access to the right providers. By understanding the profile of your business – or your activities as an individual healthcare professional, we are able to provide adequate cover at competitive rates. You get the cover you need, without paying for things that you don't.
What's more, because we work closely with a range of professionals and organisations within the industry, we also strive to make clients aware of how circumstances may change for them. Industry standards, legislative changes and alterations in working conditions all play a roll in making your cover requirements fluid. We work with our clients year-round, ensuring they are fully aware of any material adjustments that may be required, and why.