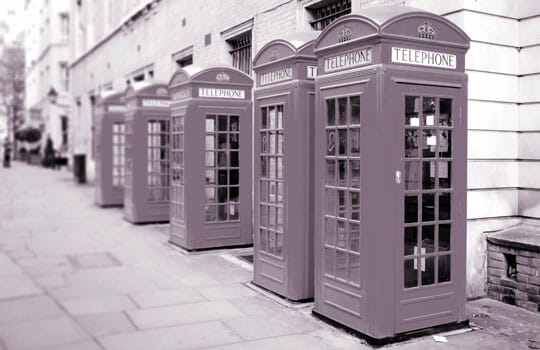 At Ellis David, we can provide comprehensive worldwide or UK only Collectors Insurance advice and a range of quotes.
No matter what you collect, we can arrange cover that will protect you should the worse happen. Whether you need Wine Collection Insurance to protect a cellar full of bottles from theft or flood damage or you need Stamp Collection Insurance because you're concerned about taking your collection to an exhibition, we can help.
If you have a particular collectors insurance requirement you'd like to discuss or want to get a quote today, why not give our team a call on Call our Business Insurance team on 020 7354 3881 or send a message?
Key Features Of a Collectors Insurance policy
'Agreed Value' Cover
Guaranteeing a payment value for pieces in your collection
Collectibles values can fluctuate. Get a policy that offers some certainty of value.
At Ellis David we can provide collectors cover to suit your precise needs
Depreciation Cover
If your collection gets damaged or some elements are stolen
A collections value can be adversely affected through partial theft or damage to an individual piece within it.
We can help ensure that value is maintained should the worse happen.
Temporary Location Cover
If you have a Collection, it stands to reason you might be taking it out and about.
Whether being displayed at an exhibition, museum display or collectors convention, you need cover.
Flexible cover from Ellis David
Emergency Evacuation Cover
Costs covered should you need to move your collection suddenly.
This could be due to fire or floods as well as suspicion of theft.
So you get complete peace of mind without paying more than you need to.
Who Needs Collectors Insurance?
There are many different types of collections, but they all require having the correct cover in place to protect against unexpected damage such as fire, flood or even theft.
If you collect something of high significance or specialist, like stamps, having Collectors Insurance in place is vital to protect your possessions specifically to the characteristics of your collection. For example a specialist Coin Collection Insurance policy will differ from Wine Collection Insurance or Collectors Car Insurance, in terms of value, type of storage and usage of your collection. A car collector may drive their collection in public, where as a wine collection may not move location for years at a time. Equally, being insured with an experienced Collectibles Insurance Broker like Ellis David will allow you to have the peace of mind that your collection has all the correct cover in place.
What Does Collectibles Insurance Cover?
A Collectors Insurance Policy provides insurance against any physical loss and damage to your collection including accidental damage, fire damage and flood damage.
We can provide "all risks" Collectibles Insurance including cover for accidental damage and items temporarily removed from the collector's premises, depreciation and defective title, pairs and sets, automatic cover for new acquisitions and emergency evacuation of the collection.
However, at Ellis David, we understand that every individual's collection is different and requires differing amounts of cover. We can tailor a policy to suit your needs so you're safe in the knowledge that your possessions have the right cover for you, and are not paying extra for cover that you won't need.
To discuss your precise Collectors Insurance needs or to get a range of quotes, call on 020 7354 3881 or send a message
Other Personal Insurance Products By Ellis David