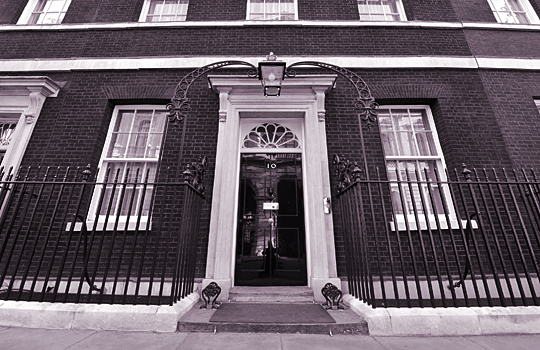 Listed Building Insurance from Ellis David
.
There are more than 500,000 listed buildings in the UK. Each has its own unique features and foibles. It is these endearing and historically important features, combined with the rules on how a listed property should be repaired or modified, that can make the property difficult to insure.
Ellis David offers policies from a range of insurers who can provide this specialist cover. You can be confident that your cover will adequately protect you against all of the unique challenges your property might present, without incurring excessive costs.
Call one of our professional advisers on 020 7354 3881 or get a quick quote to get the advice you need to ensure adequate cover for your listed building.
Quick Quote
Listed Property Insurance by Ellis David.
Call our Personal Insurance team on
020 7354 3881
or click the "Quick Quote" button for a free quote, without any obligation.
Quick Quote
Key Features Of Our Listed Property Insurance
Cover available for Grade 1, 2 and 2* listed properties
So the appropriate level of cover can be specified without over-insuring for irrelevant risks
Ensuring appropriate, adequate cover
Without spending more than you need to on cover you simply don't need.
Quality Damage & Rebuild Cover
Use of correct and appropriate specialist building or restoration techniques irrespective of cost.
We promise to ensure all work is done to the precise specification required
So you have the peace of mind that comes from knowing the property is being correctly repaired.
Provision of alternative accomodation
Where work renders the property temporarily uninhabitable, we'll fund a suitable alternative.
Meaning you have complete peace of mind
Both at the point of purchasing the property, and for the years that follow, knowing your potential liability is covered
Incorporate standard Home Insurance too
Cover against standard risks, like theft or damage to non-listed elements like the fitted kitchen or bathroom suite
Afterall, its your home, which is just as important as its listed status!
We recognise that the everyday things are just as important, which is why Ellis David take a personal interest in your insurance requirements.
Why do I Need
Listed Building Insurance
?
Buildings insurance for all properties is based on the re-build cost rather than the market value, so no matter how expensive or even inexpensive your home is, you need to ask yourself 'how much it would cost to build that property brick by brick if it were completely destroyed.' That question is particularly important for the owner or owners of listed buildings, because there are very strict rules around how you MUST restore a listed building using appropriate, traditional methods and materials. Typically, this means reliance on skilled, expensive labour and unusual, hard to source and costly materials.
In short, as the owner of a listed building, you could be liable for repair or renovation work that is likely to be far more costly than in the case of a normal house or home. You therefore need listed building insurance.
How much will it cost to get a listed building insured?
Listed Building Insurance, for all the reasons set out, is likely to be more costly than a standard home insurance policy. However, there are ways that a professional Insurance Broker can help. By ensuring that the cover you have is precisely appropriate to your buildings particular needs; for example, one listed building may have a thatched roof; and that would pose very specific risks. But not all listed buildings do, obviously, so they wouldn't need the same, costly cover.
If you own a listed building then it is your responsibility to ensure that the building remains damage free and as close to its original state as possible. You may also be legally obliged to restore your property if any damage were to occur. There are also restrictions and specifications on the types of material you are allowed to use that could be more costly than a regular repair. All of these things have an impact on the cost of the insurance and the only way to get an accurate price is to get an experienced insurance professional to assess your needs for you.
Why not call a member of our team on 020 7354 3881 or send a message to discuss your requirements, completely without obligation.
What does
Listed Property Insurance
Cover?
Typically a Listed Property Insurance policy will include:
Damage to the property's bricks and mortar, beams and any other original features

Damage caused to the structure by fire or flood or adverse weather

Temporary accommodation while your home is being repaired

Costs of having to use expensive or specialised building materials and techniques to restore your home
There are over 350,000 listed buildings in the UK and all of them are different, requiring different insurance policies. to discuss your requirements, call a member of our team on 020 7354 3881 or send a message.
How can I reduce the risk to my Listed Building?
Due to the age of most listed buildings, they will need repairing eventually. However, you can carry out regular maintenance and checks to catch any damage early. This can include:
Checking pipes and gutters for blocks, leaks or cracks

Regular roof checks for loose or broken tiles

Check ceilings for damp

Look out for erosion in the brick work
Most damage to Listed Buildings comes from damp, so it's important to stop moisture entering your home where possible.
Why Compare
Listed Building Insurance Quotes
with Ellis David?
Owning a listed building can be incredibly rewarding, like owning a piece of history. However it is important to understand the responsibility that comes with a listed building. You can be required by law to fix and repair your listed home so having the correct insurance in place is essential to fulfilling your responsibilities as a listed property owner.
With over 150 years of combined insurance broking experience, Ellis David can get you the best deal for your insurance. We can tailor a policy to suit your needs so that you have all the correct cover in place but are not paying for cover that you don't need.
To discuss your insurance requirements further, contact out team on 020 7354 3881 or send a message now and find the best quotes for you.
Other Personal Insurance Products By Ellis David