Simon Brewster

Cert CII
Director
More about Simon
Simon joined the family business in May 2014. A self-confessed 'tech geek' Simon has a software background that took him into the Investment Banking sector building trading and risk systems. He is using his skills to make a big difference to Ellis David by using technology to enhance their service.
Outside of work Simon enjoys playing golf and enjoying fine wines and single malts. His favourite quote is from Isaac Asimov – "Those people who think they know everything are a great annoyance to those of us who do"!
Denise Judge

Cert CII
Managing Director
More about Denise
Denise arrived at Ellis David in 2003, when she joined as a broker. Since then, she has worked her way up through the business, before being appointed as Managing Director in 2012.
While being managing director means responsibility for running the business generally, Denise still enjoys spending time with customers and ensuring they have the right protection in place for their assets – whether business or personal.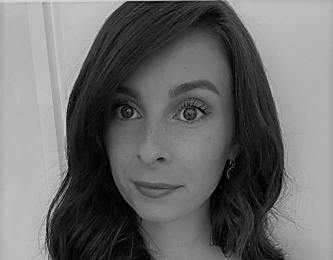 Laura Welthy

Cert CII


Broker (Property Owners)
More about Laura
Laura joined Ellis David in June 2022. Before joining Ellis David, Laura worked as a commercial underwriter for Allianz Insurance, so she is very well placed to help our commercial customers with their insurance requirements.
Charlotte Smith

Cert CII
Broker & London Office Manager
More about Charlotte
Charlotte joined Ellis David in January 2017 as an Admin Assistant but has since progressed to the Broker team.
Charlotte likes the fact that Ellis David is a small company so it can focus on its clients more.
Neil Porter

Cert CII
Broker
More about Neil
Neil joined Ellis David as soon as he completed college in 2000. As an insurance broker in the Private Clients team he sources insurance quotes, makes policy adjustments and provides claims assistance and advice for clients.
Neil's favourite quote is by Bill Nye – "Everyone you will ever meet knows something you don't" and when he's not at work he enjoys playing a bit of football.
Neil Cavanah ACII
Chartered Insurance Broker
More about Neil
Neil joined Ellis David from Towbay Ltd, when the two companies merged in June 2020.
More about Mark
Mark joined us in 2015 as Private Clients Adviser. He has spent 12 years in the insurance industry with Moffatt Saunders, Rampdale Insurance and Knight Insurance. During that time a Formula 1 car was one of the more unusual things that Mark has arranged cover for!
In his spare time Mark enjoys going to concerts, travelling, reading, a bit of cooking and socialising and dreams of a tour of the USA.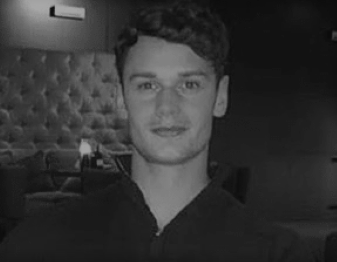 Jon-Paul Matyus-Flynn
Cert CII


Broker
More about Jon-Paul
Jon-Paul joined Ellis David in October 2020 to support the Croxley and London broking teams. He has since secured his apprenticeship qualification and has joined the broking team.

Maimuna Dibba Cert CII
Broker
More about Mai
Mai has been with us at Ellis David since 2009. She specialises in Private Clients and is responsible for personal lines broking and account management. Mai is passionate about ensuring that we are experts in our fields and that we truly care for our customers.
One day Mai would like to treat herself to a round the world trip, in the meantime she spends her spare time relaxing with her yoga, reading, cleaning and eating out..
Richard Hamill


Property Owners Manager
More about Richard
Richie joined Ellis David  in May 2021.
He is now responsible for the Property Owners team and our market-leading facility that we have from Hiscox.

Stuart Runciman ACII
Broking Consultant
More about Stuart
Stuart started contracting for Ellis David in February 2016 as a consultant. Before that he was working for Aviva to develop their "Distinct" product range for high-net worth individuals. Prior to that he has worked as a senior underwriter for both Sterling Insurance and Chubb, specialising in High Net Worth clients. At Ellis David, Stuart is consulting on strategy, training and new business development.