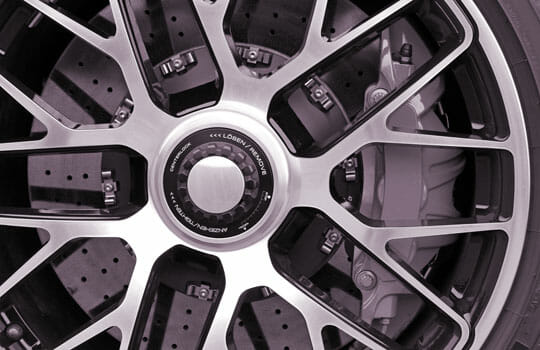 At Ellis David, we understand that standard motor policies are not suitable for everyone and sometimes a bespoke, wider ranging, Specialist Car Insurance Policy is needed.
We can source specialist motor cover for almost any vehicle from Electric Cars to Classics to High Performance vehicles. If you have multiple cars in the household we can arrange a premium family fleet policy to cover all vehicles in the household for all drivers in the household. These policies can often be arranged with agreed values for your vehicles, so you can void any disagreements in the event of a total loss.
To discuss your particular specialist car insurance requirement or to get a quote today, why not give our team a call on 020 7354 3881 or send a message
Some Key Features Of Specialist Car Insurance
Agreed values
If your car's market value is diificult to determine or your car has unique or special features.
Insurer will pay the previously Agreed Value of your car in the event of a total loss
At Ellis David, we understand that a Specialist Car is precisely that – and requires a specialist Insurance Policy
Like for Like Courtesy Car
A replacement car will be provided while yours is being repaired after a claim.
The replacement vehicle will be comparable to your current car.
At Ellis David, we go the extra mile to ensure Customer satisfaction.
UK and European Breakdown Assistance
With a generous 90 day limit per trip
Unlimited number of trips per year
Many Specialist Car Owners spend time abroad in them. At Ellis David we can tailor policy that reflects your needs exactly.
Driving other cars
Feel free to drive cars belonging to friends or family members
Your cover can be extended to include comprehensive cover for all policyholders to drive any car
This is optional cover and subject to certain limits and restrictions
Any driver
Allow anbody to drive your car(s), with fully comprehensive cover
Add any driver cover to you policy
This is optional cover, so please ask if you require this
Who Needs Specialist Car Insurance?
Specialist Car Insurance encompasses more vehicles than you may realise and can be a more cost effective way of insuring your cars than taking out a standard policy. If you own more than one vehicle, then you may need Family Fleet Insurance  which can include classic cars, electric cars and even motorbikes.
If you use your car for more than domestic and social use, you may qualify for a Specialist Car Insurance Policy. This can including driving to and from work, professional drivers carrying passengers as well as Track Day Insurance and Performance Car Insurance. High net worth individuals, including professionals, executives and high profile clients such as sports personalities and celebrities may also need a Specialist Car Insurance Policy to provide you with the correct cover you need in the event of an accident.
To find out more about how Ellis David Insurance brokers can help find you the right Specialist Car Insurance quotes for you call us on 020 7354 3881 or send a message
What Does Prestige Car Insurance Cover?
At Ellis David, we can tailor a policy to suit your specific needs, making sure that you are covered for all eventualities and not paying for unnecessary cover. Typically, a fully comprehensive policy will include:
Cover for all cars you own under a multi car policy
Driving any other car you don't already own, with owners permission
Lending your car to anyone not residing with you.
Driving in Europe at any time for up to 90 days
All business use with the exception or hiring out your car or carrying people or goods for a fee
If you have a specialist car insurance requirements to discuss, or want to get a quote today, why not give our team a call on 020 7354 3881 or send a message
Why Compare Specialist Car Insurance with Ellis David?
At Ellis David, we understand how important your vehicles are to you, whether you use them for work or transporting your family. We ask the right questions, ensuring that you will have all the cover in place that you need should you ever need to make a claim. By doing this, our insurers have the peace mind that we have researched your requirements thoroughly, and can offer us highly competitive rates that we pass on to you.
With over 150 years combined industry experience, Ellis David strive to find you the best policy even if you have a problematic claims history, have a car of particularly high value or carry around the most sought after celebrities.
To discuss your precise cover requirements, or to get a quote today, why not give our team a call on 020 7354 3881 or send a message?
Other Personal Insurance Products By Ellis David