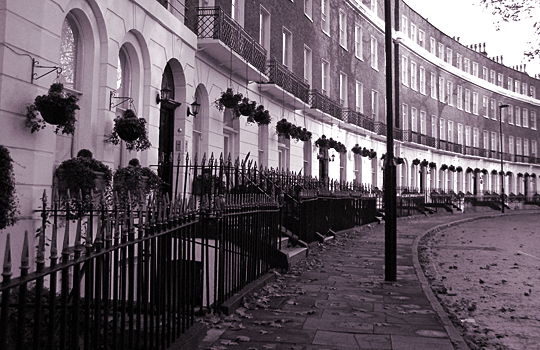 Would your home cost over £250,000 to rebuild from scratch?
If you don't know how much your home would cost to rebuild you can organise a buildings survey or try this calculator from the Royal Institution of Chartered Surveyors.
Do you have any possessions worth over £10,000?
Even if it's just one  item – such as an engagement ring or a watch – you should have it properly valued and make sure it is fully covered for all risks.
Do you have any fine art, antiques or collectables?
We can help you to find the right cover for all your valuables. Our specialist knowledge can help you to obtain cover to protect your treasures from everything from theft to humidity. We can even put you in touch with the relevant restorers and craftspeople if needed.
Call one of our professional advisers on 020 7354 3881 or get a quick quote for a review of your requirements.
Key Features Of Our High Value Home Insurance
Buildings Cover
If your home were to be damaged in a storm, fire of flood.
Guaranteed rebuild costs - we'll repair your home to its former standard.
Our insurers can provide expert assessment, ensuring the cost of rebuilding or repairing your home to its original state is accurately reflected in your policy.
'All Risks' cover
Cover for your possessions both in and away from home.
Your possessions are covered, worldwide
We can arrange home insurance cover with higher values than a standard policy might otherwise include, as well as include cover for items away from the home – for example on holiday or business trip
Fast Claims Handling
Straightforward claims can be fast-tracked and paid out in a matter of days (sometimes within hours!)
We remove the stress of making a claim by supporting you throughout the process. Your choice of replacement or cash in some cases.
A completely flexible and inclusive service. You specify the supplier or repairer of your choice. Often, no quibble new-for-old replacement for your lost or damaged items.
Antiques and Collectables
Specific insurance cover for your most valued possessions
From vintage cars to complete art collections, our specialist policies have it fully covered
Cover can be arranged for specified objects of high value with a High Value Home Insurance Policy rather than as an add-on to a standard policy
Free buildings survey and appraisal for eligible customers
Get the right cover with a free survey and appraisal of your home and contents
A professional surveyor will assess your home and possessions, both in terms of potential re build costs and content value
Meaning that you get a home insurance policy tailored to reflect your circumstances.
Individual Items of high value included
We can provide cover with single article limits up to £25k, meaning you don't need to list them individually
It can be hard to keep track of possessions and their value
With many of our High Value Home policies, you won't need to specify any single item up to £25,000 in value, so you have complete peace of mind that your treasured possessions are covered without having to painstakingly list them all.
Who Needs High Net Worth Home Insurance?
If you live in a home of higher than average value, or have contents worth more than £50 000 then High Net Worth Home Insurance can often be a most a cost effective way of providing the insurance you need rather than a standard Home Insurance policy. At Ellis David we understand that the value of your home and possessions requires a tailored approach to your insurance policy needs and get create a policy especially to suit your exact requirements.
Call a member of our team today on 020 7354 3881 or send a message to discuss your insurance needs further.
What does High Net Worth
Property Insurance
Cover?
High Net Worth Homes and possessions are complex, and getting the right cover, at the right price is crucial. Typically a policy will cover:
Buildings cover, including accidental damage

Contents of Garden and Landscaping

Legal Expenses

Fine Art, Antiques and Collectables

Musical Instrument Cover

Classic Car or other Classic Motors
However, every policy can be altered to suit your specific requirements to make sure what you need to be covered, is covered. For example:
Second / Holiday Homes Cover

Dependent Parents Possessions – Cover for parents property while in a care home, for example

Children's Possessions Cover – protecting property while away with school or at University

Quality Travel Cover for all members of the household – including domestic staff

Unoccupied Property Cover
Call us directly on 020 7354 3881 or send a message if you require further assistance.
Why Compare High Net Worth Insurance Quotes with Ellis David?
At Ellis David, we understand high net worth homes and therefore the insurance requirements they need. We can make sure you have enough cover in place and do not underestimate the value of your home.
With over 150 years of combined insurance broking experience, Ellis David can get you the best deal for your insurance. We can tailor a policy to suit your needs so that you have all the correct cover in place but are not paying for cover that you don't need.
To discuss your insurance requirements further, contact out team on 020 7354 3881 or send a message now and find the best quotes for you.
Other Personal Insurance Products By Ellis David