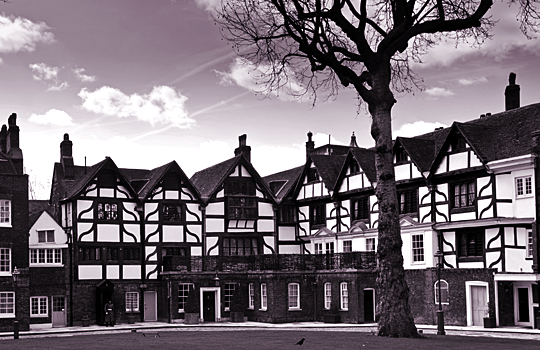 Non Standard Home Insurance
If your home uses special materials or you have particular considerations to make, you may need Non Standard Home Insurance.
It could be something as simple as a thatched roof, or that your property is listed as being on a floodplain postcode. Perhaps your home had an instance of subsidence many years ago. It's a fact that it doesn't take much to fall outside of 'the norm' and you need to ensure you have a home insurance policy that reflects your exact circumstances and provides adequate protection. Get the best policy to suit your needs from Ellis David.
Call one of our professional advisers on 020 7354 3881 or send a message to get on cover in minutes.
Key Features Of Our Non Standard Home Insurance
Buildings Insurance
Buildings cover for properties not of standard brick and tile construction
Specialist cover for properties with a difference
Buildings insurance cover for properties built with 'non-standard' materials including thatch, timber and steel frames, and wattle and daub to name a few
Contents Insurance
Insure the contents and valuables inside your home
Protect your home contents
Insure the contents of your non-standard home and personal possessions against loss or damage, caused by fire, flood, storm or theft
Accidental Damage
Cover for accidental damage to buildings and contents
Accidental damage cover for buildings and contents
Provides insurance cover for accidental damage to windows, pipework (oil, water supply, gas) and drains as well as cover for some home contents
Optional Covers
Extra cover to get exactly the right policy for your property
Additional cover to tailor your policy
You can add optional cover to your policy including public and employers liability insurance, office equipment and trace and access for leaks and more
Self Build Cover
Protecting a property in development
Building your own home from scratch can be stressful enough
We can advise you on flexible cover that reflects your needs as you develop the property
Major Improvement Protection
Cover for when you are having major renovation or extension work
Most Insurers will remove cover if you are spending over £75,000
If you are having substantial work done on your property, we can help ensure it remains protected
Who Needs

Non Standard Home Insurance

?

Non Standard Home Insurance is for people whose home is considered at a higher risk of an insurance claim than the average home. Repairing any home after damage can be expensive, let alone repairing one of non standard construction.  If your home fits into any one of the following categories then you probably need specialist home insurance in the form of a Non Standard Home Insurance policy.
In a flood area – if your property is situated in an area prone to flooding, or has been previously flooded then you will probably need a non-standard home insurance policy. You can find out if your home is in a flood risk area on the

Environment Agency

website

Has a thatched roof – homes with thatched roofs are more at risk from fire damage than a home with say a standard tile roof and require specialist thatched property insurance

Has had subsidence – houses that have suffered from subsidence or are located in an area with a history of subsidence may need specialist home insurance

Is unoccupied – empty properties or properties left unoccupied for over 30 days at a time will not be covered by a standard home insurance policy and require specialist cover

Is a Farm – Farms require specialist cover as they are both a business and a residence

Is of non-standard construction – houses constructed using non-standard materials such as timber frames are only properly covered by a specialist buildings insurance policy

Is a self-build property – a non-standard home insurance policy will provide cover during the construction of your property and can extend to employers liability insurance and insurance for tools and equipment
Rather than the building itself, it could be some unique or unusual circumstances that mean a regular policy won't suffice. If you run a business from your home, or its only occupied sporadically, you may find you need this highlighting to your insurer or risk not being on cover at all. Your home is often the most expensive purchase of your life time. Protecting it through a non-standard home insurance policy means you get the peace of mind from knowing you're correctly covered.
If your home has been classified as a listed building, it will need specialist Listed Property Insurance which we can also arrange for you here at Ellis David.
To discuss your requirements, call a member of our team on 020 7354 3881 or send a message.
What does Non Standard Home Insurance do?
Unlike most Home Insurance policies which focus on the physical building, Non Standard Home Insurance also takes the surrounding area into account. You may wish to consider a Non Standard Home Insurance if your property:
is situated within 400 metres of a river or other waterway, or in an area with a history of flooding

will be unoccupied for at least 30 days consecutively, needing unoccupied house insurance

if there are any trees standing taller than 10 metres within a 5 metre radius
A Non Standard Home Insurance Policy can not only help recover the costs of repairing damage to your home, but also provide temporary accommodation should your home becoming uninhabitable when being fixed.
To discuss your requirements further with professional and friendly advisers, call us on 020 7354 3881 or send a message.
Why Compare
Non Standard Home Insurance
Quotes with Ellis David?
Your home is too important not to insure. Not only is it most likely the most costly possession you own, it's where you keep many of your possessions safe, where you relax and live.
With over 70 years of combined insurance broking experience, Ellis David can get you the best deal for your insurance. We can tailor a policy to suit your needs so that you have all the correct cover in place but are not paying for cover that you don't need.   If you already own or are planning to buy a 'non standard' property, we would highly recommend that you consider a non standard home insurance policy  (or a specialist home insurance policy as it is sometimes known).
To discuss your insurance requirements further, contact out Personal Insurance team on 020 7354 3881 or send a message now and let us find the best policy for you.
Other Personal Insurance Products By Ellis David