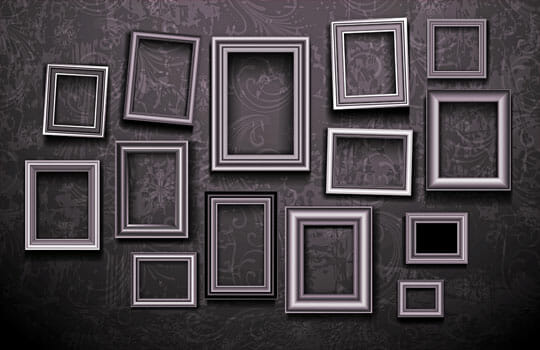 The Met estimate that in the UK alone, Arts and antiques theft stands at around £3bn annually. Fine Art Insurance is vital to protect your investment.
At Ellis David we can arrange a wide variety of Fine Art Insurance or Antiques Insurance for individual collectors, private dealers and exhibitors so whether you collect art for pleasure of buy antiques to sell on for profit, your antiques collection (or stock) is protected against risks such as accidental damage or theft.
Call Ellis David now on 020 7354 3881 or send a message
Key Features Of Our Fine Art and Antique Insurance
Defective Title Cover
Provenance can be difficult to prove - and expensive to defend should rightful ownership be challenged
Protect yourself against the possibility of other people making a claim of ownership on a piece you invest in.
At Ellis David we understand the risks and exposures that are unique to Fine Art and Antiques – and can provide protection against claims.
Temporary Location Cover
Up to 28 consecutive days covered, allowing you freedom to move pieces without having to worry
If any of your artefacts are moved or on display somewhere
Giving you the flexibility you need to enjoy your assets.
Emergency Evacuation Cover
Whether due to fire or floods as well as suspicion of theft.
Appropriate Transportation costs can be covered should you need to move your valuables.
Ellis David understands the unique challenges that lie in protecting your valuable artefacts
Automatic Acquisition Cover
Up to 30% of the total sum of your insured collection.
Automatic Acquisition Cover for new additions to your collection
Meaning that opportunistic purchases can be achieved with peace of mind.
Who Needs an Antiques Insurance Policy?
A collection of art and antiques can be valuable for many reasons. While sentimental and emotional attachment can't be guarded against, financial protection can. Whether you are a professional dealer or enthusiastic collector, having protection in place that accurately reflects your assets and their storage is invaluable. Fine Art Insurance covers risks such as damage, loss and theft. At Ellis David, we take the time to understand your precise needs, so that the cover you pay for accurately reflects the value and risks involved, while also ensuring you don't pay for cover you don't need. A Fine Art Insurance or Antiques Insurance Policy is necessary for a wide range of people including:
Private Collectors – who may keep their antiques in their home for private display.
Dealers – who perhaps have a large collection of antiques stored in a showroom. Your collection may constantly rotate and therefore change in value according to what stock you have.
Museums or Exhibitors – whose collection moves around from gallery to gallery and requires additional transportation insurance.
To discuss your fine art and antique insurance needs, call Ellis David now on 020 7354 3881 or send a message?
Why Compare Antiques Insurance with Ellis David?
Ellis David is an established Antiques and Art Insurance Broker with over 150 years of combined experience. Our highly trained team understand the importance of your antiques collection and will work with you to create a personalised Fine Art Insurance policy to suit your needs that is appropriate for your collection.
With a heavy focus on customer service, our team are available to talk to on the phone or via email and will keep you informed every step of the way from taking out the policy, to renewing it and even managing your claim should you need to make one.
If you have a specialist Fine art insurance or Antique insurance requirements to discuss, or want to get a quote today, why not give our team a call on 020 7354 3881 or send a message?
Other Personal Insurance Products By Ellis David