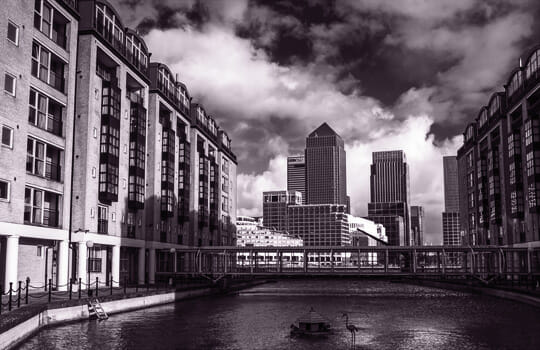 If you own or manage a block of flats or residential apartment block you need specialist insurance as standard buildings insurance policies do not always provide complete protection.
Landlords of entire apartment buildings face multiple risks – many of which they may not anticipate without a brokers insight. This means that a standard Residential Landlords Insurance policy may leave you with inadequate cover in key areas.
To speak to one of our professional advisors about any aspect of Blocks of Flats Insurance, or request a free quote, call us on 020 7354 3881 or send a message.
Ellis David are specialist property insurance brokers. We know the market well and have years of experience in providing bespoke insurance plans. Our highly-skilled team can help you find the perfect solution to your insurance needs if you own or manage a multi-dwelling residential building.
Block of Flats Insurance: Four essential covers
Landlords Liability Cover
Essential protection for your livelihood
Cover for claims arising from accident, injury or even death
A Block of Flats policy through Ellis David will provide essential cover from these potentially high cost claims.
Buildings Insurance
Cover for flood, fire or structural problems with the building
Cover the cost of repairing damage to the building
At Ellis David we will ensure that your property is properly covered against damage from flood, fire or structural problems.
Loss of Rent
Quality protection for your rental income
You could suffer a loss of income for any number of reasons
A Block of Flats policy through Ellis David can provide cover for a loss of rental income should the worst happen to your property.
Contents Insurance
Comprehensive insurance for your property's contents
Cover for loss, theft or damage to your building's contents
The contents of your property can be expensive to replace.  A policy arranged through Ellis David can have just the right amount of cover.
Landlords Liability Cover
Imagine a visitor to you property slips and injures themselves on a loose paving slab. Accidents like this are rare, but they do happen, and as landlord you could find yourself liable for compensation claims.
Having the right level of liability cover in place is crucial to your livelihood, not to mention your peace of mind.
The property insurance team here at Ellis David are used to working with landlords of all kinds and can help you foresee problems and ensure you have the right protection in place.
Buildings insurance
As a landlord, your building is your livelihood. If you were a victim of a flood, fire or structural problems, you could see months of income disappear before your eyes. Our insurance plans for blocks of flats fully protect your property, including communal areas such as:
hallways
stair and lifts
gardens and grounds
car parks
We ask you the right key questions to make sure you get the best policy. From the building itself  (construction, age and facilities) through to the tenant profile, we strive to ensure you get the right cover.
Ellis David is far from a one-size-fits-all insurance broker. Years of experience in the field has shown us that  landlords with blocks of flats or apartments have very different insurance needs.
Loss of rent
There are a number of things that could leave you high and dry as a landlord. The best solution is to have quality loss of rent cover in place, which will reimburse your financial losses in case your tenants have to be evacuated, for example, or move out unexpectedly following a disturbance.
At Ellis David we pride ourselves on our close relationships with some of the UK's most highly-rated insurance companies. We take the time to listen to your needs and find you the most suitable policy.
Contents insurance
As a landlord, you invest a lot of money in the contents of your building. And as a landlord of a block of flats, this includes communal areas as well as individual flats. Sadly, tenants don't always show the respect they should – and this can lead to the loss, theft or damage of valuable items.
We understand multi-tenant landlords and the issues they face.
If you have to make a claim, a professional broker will really show his or her worth, using their knowledge of the process to get you a smooth and speedy outcome.
Who needs Block of Flats Insurance?
If you own and rent multiple dwellings belonging to the same building, your concerns and insurance needs differ from those of landlords of individual flats. Multiple-dwellings can range from houses or offices converted into flats to purpose built blocks. We work with freeholders, leaseholders and management companies, depending on the nature of your business.
If you're unsure about whether Block of Flats insurance is suitable for you, just ask one of our professional team on 020 7354 3881.
Why compare Block of Flats Insurance quotes with Ellis David?
We are experienced, professional insurance brokers. Our in-depth knowledge of the market tells us exactly who to approach in order to find quality policies to fit your individual needs. We listen to your requirements, and keep in touch with you to assess whether those those needs have changed over time.
Later, if you have to make a claim, you can count on our service. We'll help you through through the process, ensuring a quick and satisfying outcome.
Why not give us a call on 020 7354 3881? We can answer any queries you may have about Block of Flats Insurance and help you compare quotes.